MELBOURNE 2023 CAST
Ella
Brianna Bishop
Brianna is a Melbourne based actor, singer, dancer and musician. She has most recently been playing the role of Amber Von Tussle in Hairspray for John Frost and Crossroads Live after appearing in the national tour of Chess The Musical for Storeyboard Entertainment.
As a young artist, Brianna's love for story telling began when she was very young. She joined the Stage Masters and the Young Australian Broadway Chorus and knew acting would be her destiny. Brianna was only 12 years old when she performed her way into the grand finals of the 2010 season of Australia's Got Talent for the Seven Network, taking her love for musical theatre to homes around the country. With a passion for performing growing, she studied Acting at The National Theatre Drama School in Melbourne and trained in Musical Theatre at National Institute of Dramatic Art (NIDA). She graduated in 2017, performing in Chimerica for Sydney Theatre Company directed by Kip Williams.
After graduating, Brianna travelled the world as a featured vocalist for Royal Caribbean Entertainment and played the role of Marty Maraschino and understudied the role of Rizzo in Grease the Musical and Novella in Columbus the Musical.
Brianna's screen credits include the role of Ada the Nerd in Screen Australia's feature film EMO the Musical directed by Neil Triffett and international award-winning short films The Disappearance of Fredrick Valentich and Words of a Teenage Writer.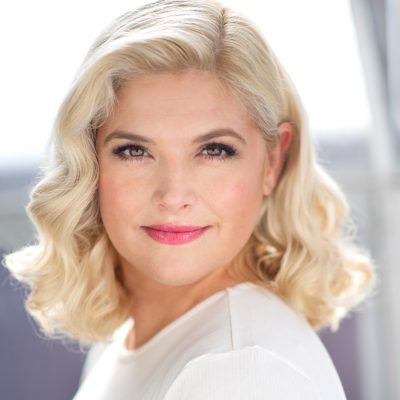 Ms Madrina
Lucy Durack
Lucy is one of Australia's most well-known leading ladies with major stage roles to her credit including Glinda in Wicked and The Wizard of Oz, Princess Fiona in Shrek and Elle Woods in Legally Blonde. Recently, Lucy played Sarah in Touching the Void with Melbourne Theatre Company.  Lucy also appeared in John Foreman's New Years' Eve Concert at Hamer Hall and in Overture Charity Gala for Parkes Shire Council.  
 TV credits include Sisters, The Letdown, Doctor Doctor, Upper Middle Bogan, How To Stay Married, Here Come The Habibs, The Moodys, Neighbours; Get Krack!n', Home Alone Togethe, The Masked Singer and as a judge on Australia's Got Talent. Film credits include Lost and Found, Now Add Honey; Goddess, Dripping in Chocolate and Daisy Quokka: World's Scariest Animal. Screenwriting credits include Lift (Ten Peach) and Love in Lockdown (Gristmill).
Lucy won the Helpmann and Sydney Theatre Award for Best Lead Actress in a Musical for Legally Blonde; Best Screen Play Asia Web Award for Lift; AACTA Award for Best Online Drama or Comedy Series for Love In Lockdown.
Prince
Thomas McGuane
Originally from regional Victoria, Thomas graduated from the VCA in 2017 and since then has worked professionally as both an actor and musician.
Whilst studying at the VCA, Thomas played Robert Martin in The Drowsy Chaperone, Ensemble/Bobby cover in Company (directed by Roger Hodgman) and an Australian soldier in Oh, What A Lovely War, Mate!
Thomas was involved in a Michael Chekhov acting workshop at the VCA led by Fern Sloan and Ted Pugh from The Actors' Ensemble, New York. He appeared as a featured vocalist for both seasons of the VCA's Morning Melodies: Best of Broadway and Hollywood Movie Musicals; and is a proud recipient of the Cassidy Bequest Scholarship. He was also a finalist in the 2017 Rob Guest Endowment Award.
Since graduating, he performed the role of Randall in the Australian premiere of Bring it On and played the role of Bob Gaudio in the Australian tour of Jersey Boys.
Thomas is currently playing the role of Hans in the national tour of Disney's smash-hit Frozen.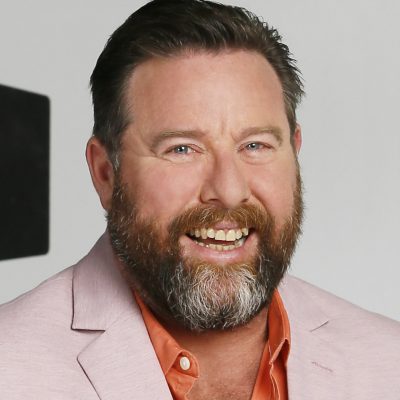 The King
Shane Jacobson
Shane Jacobson is a multi-award-winning actor, presenter, producer and entertainer.
The successful film Kenny brought Shane world-wide recognition as well as an AFI Award for best lead actor. Shane's career has seen him star in subsequent credits including Charlie & Boots, The Bourne Legacy, Oddball, The Dressmaker, The BBQ, That's Not My Dog!, Brothers' Nest, Ladies in Black and Never Too Late.
On stage, he has received a Helpmann Award for his role in Guys and Dolls in 2008. Shane has also appeared on stage in The Drowsy Chaperone, QI Live, Shane Warne – The Musical, Mother & Son, The Rocky Horror Show and Hairspray.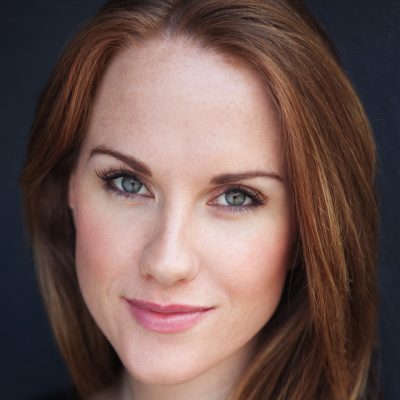 Madame Bellington
Verity Hunt-Ballard
Verity Hunt-Ballard is best known for her acclaimed performance as Mary Poppins for which she received a Helpmann and a Green Room Award.

Verity won her second Helpmann Award for Best Female Actor in a Musical for her standout performance as 'Charity Hope Valentine' in Sweet Charity for Luckiest Productions, also winning a Sydney Theatre Award and a Green Room Award for her performance. In 2019 she won her third Green Room Award for her performance of Countess Charlotte Malcolm in Victorian Opera's, A Little Night Music.
Verity's other stage credits include the Sydney Symphony Orchestra's Funny Girl at The Opera House; Vivid White (Melbourne Theatre Company); Hello Dolly!, Guys and Dolls (The Production Company); The Last Five Years (Vic Theatre Company); Shane Warne the Musical Concert (GWB Entertainment); Jersey Boys, The Rocky Horror Show (Dainty Co & New Theatricals); Eureka (Esgee Productions); Virgins (Malthouse Theatre) and Metro Street (State Theatre Company of SA) – winning a Theatre Critics' Award for Best Female Performance. 
Verity is featured on many cast recordings and has appeared in ABC's award-winning television series The Doctor Blake Mysteries. She is also an accomplished voice over artist.
As well as performing, Verity is a passionate teacher of the performing arts, teaching voice, acting and movement throughout the country. She has lectured, choreographed and directed at Monash University and has been a teacher and mentor at Showfit, where she particularly focuses on incorporating mindfulness practices into her teaching. She was also the Movement Director for Melbourne Opera's The Flying Dutchman and Norma. 
Verity is the co-creator of award-winning children's podcast Story Kids and is a proud ambassador and producer for The Australian Literacy and Numeracy Foundation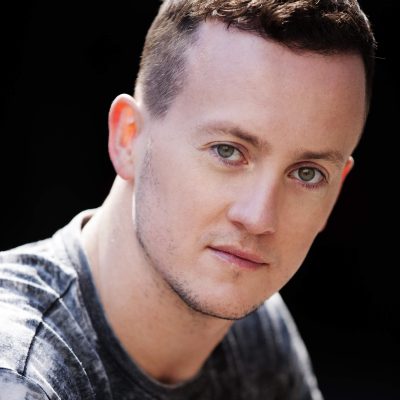 Andre
Matt Lee
Matt Lee is a dance and musical theatre personality who has starred in television and stage productions all over the world.
Matt's performance career has spanned 25 years, playing roles in such shows as RENT, Grease: The Arena Spectacular, Oh! What a Night, Miss Saigon, Hot Shoe Shuffle, The Witches of Eastwick, Hugh Jackman's The Boy From OZ, Singin' in the Rain and We Will Rock You. 
Matt is perhaps best known for Helpmann Award-winning performance in the role of Bert for Disney and Cameron Macintosh's production of Mary Poppins in Australia, New Zealand and the UK.
When not in the cast of a musical, Matt can be found on stage singing with fellow Australian leading men in Swing On This, or working in a creative capacity for artists such as Paula Abdul, Hugh Jackman, Hilary Duff, Human Nature and Ricky Martin.
On screen, Matt played 'Johnno' in Dein Perry's film BOOTMEN, was a part of the principal motion capture team on the Oscar-winning film Happy Feet and is often recognised in Australia for his Logie-nominated role on the judging panel for the TV series So You Think You Can Dance Australia.
Most recently Matt has brought the beloved character of Olaf to life for Disney's Frozen: The Musical to great critical acclaim.
Matt is thrilled to now be a part of the phenomenal original cast of Midnight.
Rosalie Bellington
Kristie Nguy
Kristie (she/her) is a 2022 graduate from the VCA and Showfit (2019). In her final year at the VCA, she appeared as Little Sally in Urinetown (directed by Trudy Dunn) and Scotty/dance captain in Merrily We Roll Along (directed by Jason Langley). She was a 2020 semi-finalist in the Artists of Colour Initiative and a proud recipient of the Ron Freedman Memorial Award. This is Kristie's professional music theatre debut, and she couldn't be more thrilled!
Tiffany Bellington
Melanie Bird
Melanie Bird is a Melbourne based actor, singer and performer.
Her professional theatre credits include GWB's A Christmas Carol as Jess/Little Fan cover/Belle cover, Hayes Theatre Company's Jekyll and Hyde's Nellie/Lucy cover and James Terry Collective's Next To Normal starring as Natalie Goodman.
Other credits include Kate Miller-Heidke and Kier Nuttall's Bananaland workshop; Miranda Middleton, Grace Chapple and Luke Bryne's Paper Stars development; and the original cast recording of My Brilliant Career by Bryant and Frank.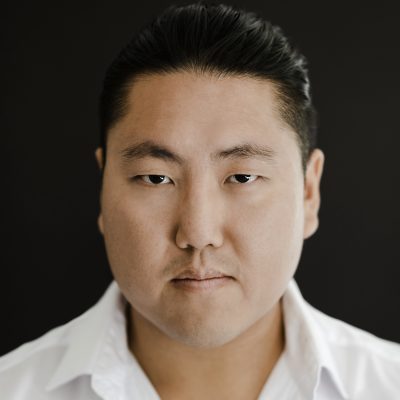 Father
Raphael Wong
Raphael made his professional debut in Opera Australia's 2012 Melbourne season of Turandot. Since then, he has performed on stage and in concert across Australia and internationally.
He is a two-time finalist in the prestigious Herald Sun Aria Competition, a runner-up in the National Liederfest, a Green Room Award nominee, and was a top six finalist in the iaugural Artists of Colour Initiative music theatre competition in 2020.
Stage credits include The King in The Sleeping Beauty (Victorian Opera), Rapunzel's Prince/ Lucinda in Into the Woods (Watch This), the role of Passarino in The Phantom of the Opera with Handa Opera on Sydney Harbour and most recently, the role of Buquet in Opera Australia's touring production of the same show. In both productions, Raphael understudied the role of the Phantom.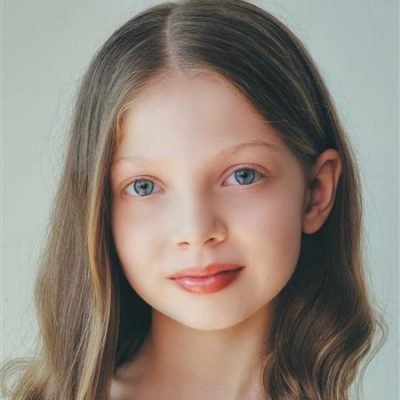 Stella
Alberta Brudan
Alberta is ten-years-old and made her professional musical theatre debut in 2019 in Frozen as Young Anna. Alberta will next be seen in the leading role of Xena in the upcoming series Spooky Files, a Tony Ayres Productions and Megaboom Pictures production for ABC ME and BBC.

Alberta has been training under the guidance of May Downs School of Dance for the last six years. She is also learning playing the piano and the drums at Kidko Performing Arts School.
Alberta is very excited to be joining the cast of Midnight and is proudly represented by Centrestage Agency.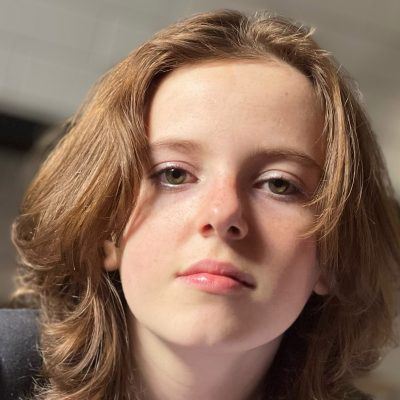 Stella
Liv Jacobson
Liv joined Green Tree Acting School in 2020 and is currently completing Brave Studio's Teenage Acting Course. Liv is so excited to be making her professional debut in Midnight! Liv attends John Marsden's Alice Miller School, the arts-based secondary school in the Macedon Ranges. She is also the lead singer in a local band Chai Cat. In her spare time, she enjoys reading and playing tennis.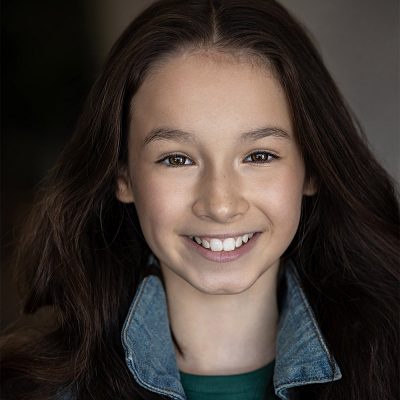 Stella
Isobel Lauber
Isobel is an incredibly talented, young performer. She has just finished the season of Joseph and the Amazing Technicolor Dreamcoat. She is especially excited to have been cast as Stella in Midnight. She had her professional debut as Young Fiona in the Melbourne season of Shrek The Musical. Other credits include Disney's Frozen The Musical and a TVC for Harris Scarfe. Isobel trains at Bev Palmer Performing Arts and with Gabby Aster Music.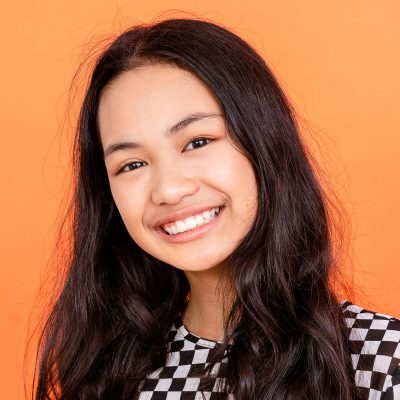 Stella
Elisha Villa
Elisha Villa is thrilled to perform in Midnight. 11 year old Elisha is a seasoned actor and model having featured in print and television. Elisha starred in her debut as Judah in the Melbourne season of Joseph and the Amazing Technicolor Dreamcoat.  Elisha would like to thank YABC, AMTA and MTS for honing her singing, acting and dancing skills as well as her family, friends, Casey Fields Primary School and Spunkz Management.
Princess of Veronia
Alessandra Merlo
VCA music theatre graduate, Alessandra's theatre credits include Titanic (The Marrollo Project), Paper Stars (Salty Theatre), Big Fish (Hayes Theatre Co) and Top 30 Rob Guest Endowment Finalist (2017 and 2018).
Screen credits include Safe Home, Neighbours, La Brea and Ms Fisher's Modern Murder Mysteries.
Alessandra has acted in independent screen projects, including the short film A Good Boy, in which she also associate produced; and Blvck Goldwhich was selected for St Kilda Film Festival in 2022.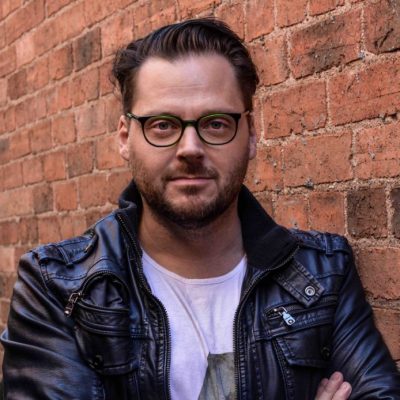 Emperor/Cloverbelli
Lyall Brooks
Lyall is an award-winning actor and theatre director.
On stage he has performed for Melbourne Theatre Company, Victorian Opera, Red Stitch, Arts Centre Melbourne, Ambassador Theatre Group and fortyfivedownstairs, and toured extensively with Lab Kelpie and Walt Disney International. He has directed and assistant directed for Melbourne Theatre Company, Lab Kelpie and Theatre Works.
On screen he has appeared on The Very Excellent Mr Dundee, The Leftovers, and A Picnic at Hanging Rock, as well as voicing many award-winning international animations.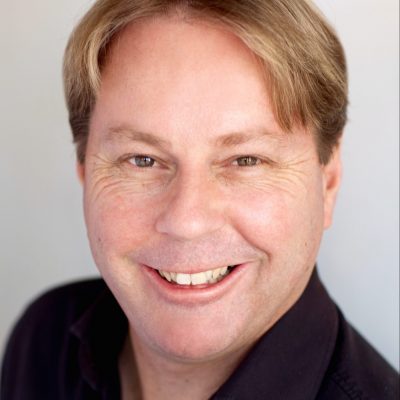 Ensemble
Andrew Dunne
Melbourne born Andrew is one of Australia's most versatile performers with an extensive career spanning over 30 years in musical theatre, opera, theatre, children's musical theatre and corporate entertainment. He is currently performing in Cameron Mackintosh's new production of The Phantom of the Opera for Opera Australia as Monsieur LeFevre and Fire Chief. Other musical theatre credits include Love Never Dies, Sweeney Todd, Me and My Girl, South Pacific, Pirates of Penzance, A Funny Thing Happened on the Way to the Forum, Annie Get Your Gun and Genesis to Broadway.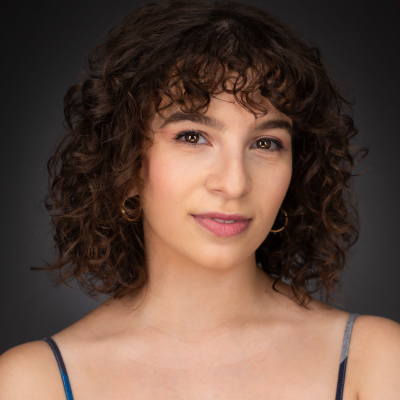 Ensemble
Luisa Scrofani 
Luisa Scrofani is a Helpmann-nominated performer, known for her performance as Nina Rosario in In The Heights (JRP Australia). Other credits include Violet (JRP Australia), Spring Awakening (StageArt), Blackrock and Dreamsong (EbbFlow Theatre Co.), Paper Stars (Salty Theatre) and Bonnie and Clyde (JRP Australia). Luisa also originated the role of Sybylla Melvyn in Bryant and Frank's musical adaptation of the Miles Franklin classic My Brilliant Career (MLive), and can be heard on the original cast recording.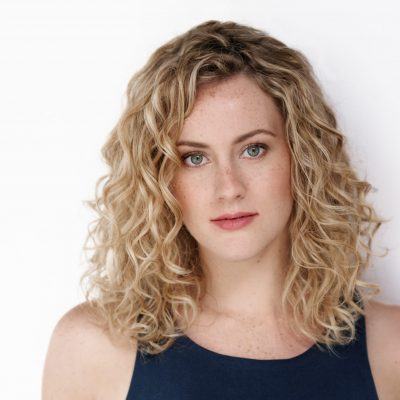 Ensemble
Claire Stubs
Claire Stubs is a dancer, singer and actor from Melbourne. After graduating from Kelly Aykers Full Time Dance, Claire has performed around Australia and internationally. Recent credits include Mickey's Christmas Big Band (Disneyland Paris), Peta and the Wolf, Relate (Melbourne Fringe Festival) and the 2022 New Year's Eve Gala at Hamer Hall hosted by John Foreman. Claire also appeared in the feature film The Very Excellent Mr. Dundee. Midnight marks Claire's professional musical theatre debut.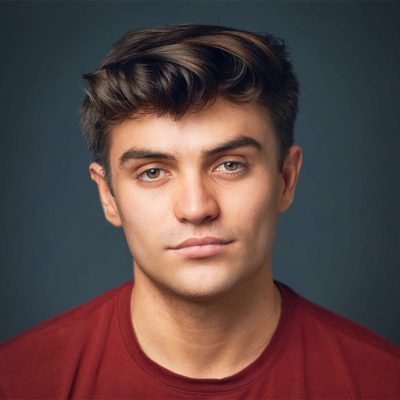 Ensemble
Conor Putland
Conor is a driven and passionate performer hailing from the Gold Coast. In 2019 Conor graduated from the Queensland Conservatorium Griffith University with a bachelor of Musical Theatre. Conor made his professional debut as Joey in Friends the Musical Parody before touring Australia with Hairspray as a Swing. Conor made his screen debut in the movie musical Suddenly, starring as Harry. Other credits include Daniel in Once On This Island and Marius in Les Misérables.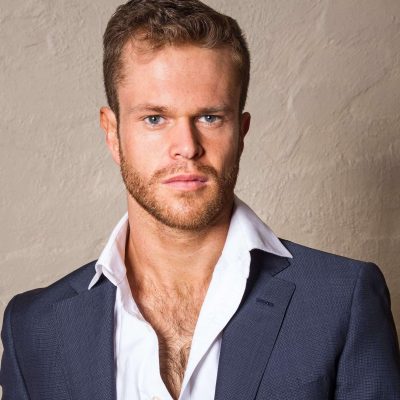 Ensemble
Dean Schulz
Dean is a graduate of the VCA (Music Theatre) and full-time dance with Robert Sturrock. Dean's theatre credits include ensemble The Who's Tommy (Victorian Opera), ensemble/dance captain/cover Rocky The Rocky Horror Show (John X Presents), ensemble The Wizard of Oz (GFO), swing/cance captain Paw Patrol Live! (LifeLike Touring), Dirty Dancing Immersive Theatre (Secret Squirrel Prod), LaTonga: A Cabaret Spectacular (Robert Sturrock), Hippo! Hippo! (Garry Ginivan Attractions) and Saturday Night Fever (StageArt).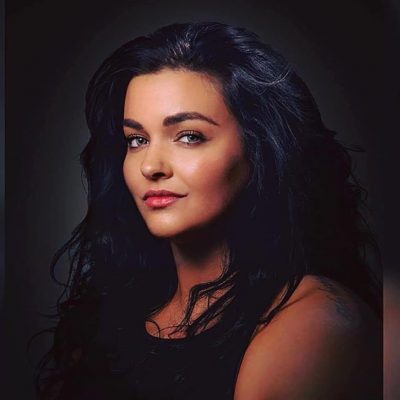 Ensemble
Sarah Louise Younger
Sarahlouise is the co-founder of Salty Theatre and co-creator of The Hatch Lab Musical Theatre Workshop. She was a playwright in-residence for Theatre Works, with her work selected for Ilbijerri Theatre Company's Blackwrights program. Producer credits include Top Gun! The Musical, Voldemort and the Teenage Hogwarts and People Suck. Performer credits include City of Angels, Wild World The Cat Stevens Story, Nothing to Lose and The Rocky Horror Picture Show. Awards include MTGV commendations for Chicago and Spamalot and a Lyrebird award for Dusty the Original Pop Diva.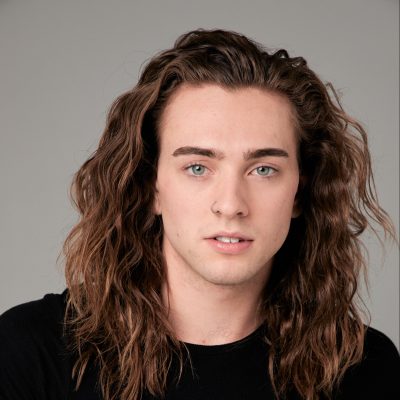 On Stage Swing/Dance Captain
Lochlan Erard
Lochlan is a graduate from Kelly Aykers Full Time Dance, where he completed the Musical Theatre course in 2016 and the Dance Teaching and Management course in 2021. Whilst training, Lochie performed the leading roles of Pippin (Pippin) and Seymour (Little Shop of Horrors). Previously, Lochlan has worked as a production cast dancer with Celebrity Cruise Lines (2018/2019). This will be his professional musical theatre debut and he could not be more excited!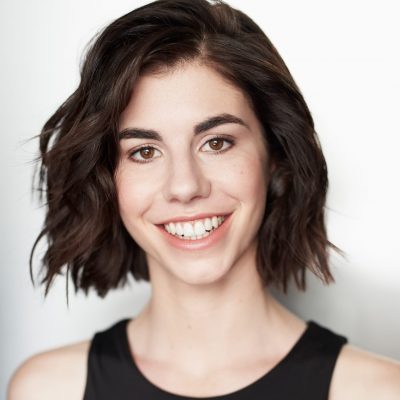 On Stage Swing
Stephanie John
Stephanie (she/her) recently originated the role of Joyce Byers in the Australian premiere of Stranger Sings! The Musical Parody. Other recent stage credits include Genevieve Gryffindor in Voldemort and the Teenage Hogwarts (Salty Theatre), Stephanie Necrophorous in NINE (StageArt), Rhoda in A New Brain (Popular Mechanicals), Violet Karl in Violet and Millie in Thoroughly Modern Millie. Screen credits include the lead role of Big Sarah in the dramedy series Displaced. She is thrilled to be joining the cast of Midnight.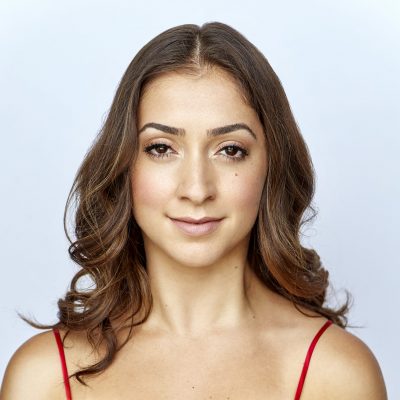 On Stage Swing
Adriana Pannuzzo
Adriana is a graduate of AMDA, Bachelor of Musical Theatre in New York. She made her professional debut at the age of 11 in Billy Elliot the Musical. Other credits include: Global Gay (LaMaMa Experimental NYC), Angelina Ballerina the Musical (USA tour). She also choreographed The Columbus Day Parade on 5th Avenue which was broadcasted internationally on ABC Live. Adriana would like to thank her family for their love and unwavering encouragement of her passion for performing.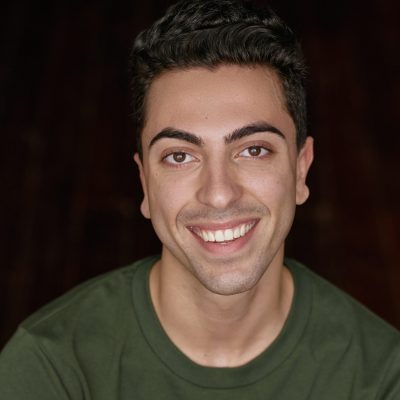 On Stage Swing
Benoit Vari
Born in Adelaide and raised in Melbourne, Benoit (he/him) graduated in 2021 from the VCA with a Bachelor of Fine Arts (Music Theatre). The beginning of 2023 saw Benoit making his Hayes Theatre Co. debut, in the role of Hot Blades Harry in Urinetown (directed by Ylaria Rogers). Benoit is a proud and loud, queer performer and is beyond excited to be making his professional main stage debut with Midnight!